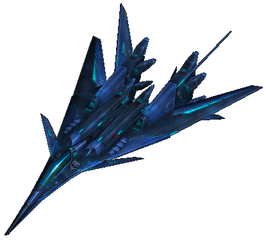 The I-gear, also known as
Idle Sniper
, specializes in air-to-air combat. It is an agile unit that boasts with speed and continuous attacks in the air.
Gear Info
Gear Stats
I-Gear Builds
Edit
Full Attack Build / Grinding Build Atk: 300
Agi: 68
Spt: 30~63
Fuel: 27~30
Try to imagine a Flying Paper with an atomic bomb. That is the attack Build.
.....Thanks to the High Pierce and damage, you will be able to kill faster AND die faster, since you don't have any kind of defense. This build is used most for Grinding. Spirit can be added later, since 30 Sp is enough for grinding, but 63 spirit is a must IF you want to war with this build and chose it like your final build.
Attack hybrid Build Atk: 250+
Agi: 132
Spt: 63
Fuel: 27~30
.....This is basically the Full attack one with more Agi. But this is already a 100% war Build. With 132 agi you will be able to use the lvl 66 500/13 engine, better then your 500/8. Remember to have the Sc-Dolce or lvl 70 Atk/spirit Cpu before restating. Here you will need to reach 132 agi and 63 Spirit FIRST, after that add Attack until you reach 300 (at lvl 8x).
Full Agi build Atk: 68~100
Agi: 300
Spt: 40~50
Fuel: 27~30
.....The world famous full Agi build. Don't kill like the attack build but it takes a wonderful amount of time to die. With high Evasion, they can be chased for a lot of gears and survive to tell history. With low attack, grinding becames more hard and longer. You can restat at lvl 68~70, but it's a good Idea to wait for lvls 78+.
PS: Build NOT recommended nowadays. Use Agi hybrid instead.
Agi hybrid build
Atk: 132
Agi: 250+
Spt: 40~63
Fuel: 27~30
.....It works the same as the Attack Hybrid, but you will have more Agi. 63 spirit isn't a must since Agi build naturally dies less. So fell free to get 280+ agi first before 63 spirit. This is the most used build for Igs.
Recommended CPU
Edit
You shouldn't really start worrying About your CPU Until level 6x and up but when going to restat make sure u have SC-Dolce-8A.
Prelude 4001 VF Lvl 30 Atk 0 Agi 0 Fuel 7 Spi 8
Prelude 5001 FF Lvl40 Atk 0 Agi 0 Fuel 11 Spi 10
Prelude 7001 ARC Lvl 50 Atk 0 Agi 0 Fuel 15 Spi 15
Tenpole line 8 DDR Lvl 60 Atk 5 Agi 5 Fuel 0 Spi 30
SC-Dolce-7E Lvl 62 Atk 8 Agi 0 Fuel 16 Spi 25
Tune Square PS R-1B Lvl 70 Atk 20 Agi 0 Fuel 0 Spi 35
Sequence X GP Lvl 80 Atk 8 Agi 12 Fuel 0 Spi 40
SC-Dolce-8A Lvl 82 Atk 10 Agi 12 Fuel 20 Spi 30

Evasion Build (By FoXRaCinG)
Lvl 1 to Lvl 69
Thunderforce Final U (Lvl 1) / +20 Attack / +15 Spirit / +10 Fuel
Surquince 8 Final Ver. UNQ (Lvl 1) / +15 Attack / +30 Agility
Lvl 70 to Lvl 77
Prelude 9001 FRD (Lvl 70) / +17 Attack / +23 Spirit / +15 Agility
Tune Square PS R-1B (Lvl 70) / +20 Attack / +35 Spirit
Lvl 78 to Lvl 81 (Reset Time)
SC-Dolce-7E (Lvl 62) / +8 Attack / +15 Fuel / +25 Spirit / +15 Shield
Lvl 82 to Lvl 100
SC-Dolce-8A (Lvl 82) / +10 Attack / +20 Fuel / +30 Spirit / +12 Agility
And the option is
Prelude Final V-2 (Lvl 100) / +20 Attack / +17 Spirit / +33 Agility
Tune Square DE-G (Lvl 100) / +20 Attack / +50 Agility
____________________________________________________________________________________________:
Things you must know.
Edit
1.Basic tactics
First Thing you must know about tactics is "H4X" Turning (Ya must have Maintain horizon OFF)
For more information Please Go to Soulsins advanced guide for I gears..
Second: Turn and burn
You need BMM and TA for doing this awesome thing
Please Go to Soulsins advanced guide for I gears for more information...
BARREL ROLL
Edit
This is the place when I gears Fail DO A BARREL ROLL To evade incoming missiles
Plz go to You know Adv Guide for I gears
AND DAM DO A BARREL ROLL
Grinding 
Grinding Speed - Moderate-Fast
I-Gear is considered to be a moderately fast grind, but not so fast as to overtake the BG's position of sharegrinder for MGs. As with all other gears grinding MD (Maelstrom Desert) at 58 and then RA (Restricted Area) from 73-87 is the chosen method as this is undoubtedly the fastest way to grind. Afterwhich the most common place of choice for IG is in Barrenlands with a Reattack/Probability arrow. The grind in Barrenlands is not hindered by the rapid rate of BGs grinding as the chosen mob of choice to shoot are Arcaous and Eminos.